UNDERWRITERS & SPONSORS
Underwriter
Wexler Surgical Supplies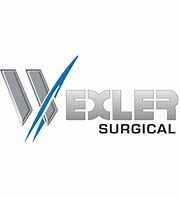 Ruby Sponsor
Barish Family
Chair King
Backyard Store
Dr. Howard & Barbara Weiner
Diamond Sponsor
Paul & Dr. Susan Danziger
Maurice Purcell Foundation
Sonnie Schepps Robinson Foundation
Platinum Sponsor
The Wein Family
Yasher Koach!
Camhi Family
Thank you Aishel House and all the volunteers for everything you do!
Daniel and Eta Cotlar
With Gratitude to Aishel House and its Dedicated Volunteers
Dr. Irving & Miriam Fishman
Allen Milewicz
Dianna Milewicz
The Center for Audiology


We are proud to support the holy work of Rabbi Lazer and Rochel Lazaroff. May Aishel House continue to spread its light and uplift those in need.
Yaakov and Sara Nagel
Drs. Ron Hekier and Rachael Keilin
Gold Sponsor
Taitel, Freed and Israel Families
In honor of Aishel House for its excellent work!
Jonathan and Rachel Gdanski and Family
In honor of the Shloshim of Susan Rosenblatt. May her memory be a blessing and may her neshama have an aliyah.
Silver Sponsor
Avril and Julius Danziger
We are so proud to be affiliated with Aishel House. You do such an amazing job. Mazeltov on another year
Danny & Rivka Fishman
In honor of the great work that Aishel House does!
Shmuly & Hayley Lazaroff
In honor of my brother and his amazing family.
Jose and Yvonne Snaider
Kol Hakavod for all the wonderful work you do! Aishel House is a home away from home, when it is most needed. Thank you so much.
Bronze Sponsor
Dr. Michael & Debra Kupferman
David & Dina Silberman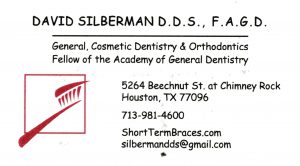 Zev & Susan Munk
Congratulations to the volunteers for all the chessed that you do.
Joan & Stanford Alexander
Jerry & Nanette Finger Foundation
Drs. Roy and Karen Herbst
Thank you to Aishel House and all the volunteers for such amazing work over so many years!
Isaac Samuel
Refuah Shlema to Ester Matyas
Itchy and Frady Goldbrenner and Family
Susan Hoffman and Mark Skolkin
In loving memory of Martha Jane Gardiner, a centenarian, matriarch, teacher, musician and mensch who lives on in the hearts of her family and friends.
Jose Luis Rodriguez
Houston Bag & Burlap Co.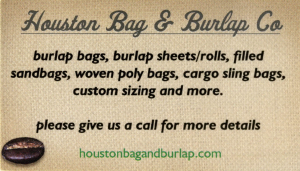 Ben and Miriam Cotlar
Baruch Hashem
Asher Moshe & Masha Belles
Danny & Sara Goldberg
Goldberg Law
www.LawGoldberg.com
713.942.0600
Construction & Business Litigation – Immigration – Wills/POAs
Anonymous
In honor and appreciation of Rabbi & Rebetzin Lazaroff.
Susan & Michael Abramowitz